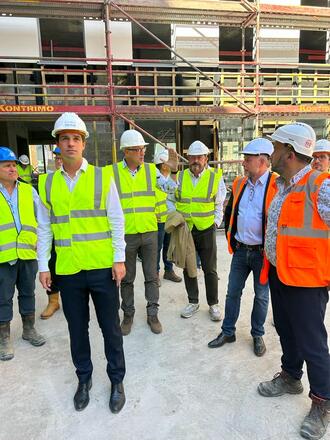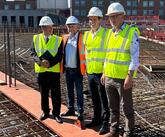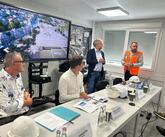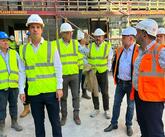 08/09/2023
Visit of State Secretary Thomas Dermine on the site CHwapi
Thomas Dermine, State Secretary, visited the site of the new CHwapi hospital in Tournai. A project by CIT Blaton in association with TRADECO, Galère et DHERTE S.A. 
An excellent opportunity to highlight the crucial role of the construction sector. In total, the relaunch plan will launch nearly 1,000 construction sites in Belgium, build or renovate 30 million m2 of buildings (schools, housing, sports and cultural facilities) and roll out hundreds of kilometres of energy and transport networks to all corners of the country.
Discover the project here.