CIT Blaton is a family-owned company with independent ownership. It is one of the top 10 largest construction companies in Belgium.
CIT Blaton is part of CIT Holding which includes activities related to the art of building: real estate developments via CIT Red, general construction via CIT Blaton in Belgium and CBL in Luxembourg.
CIT Holding has been strengthened by two major divisions. The Digitization division and the Sustainibility division, via MSP Bois.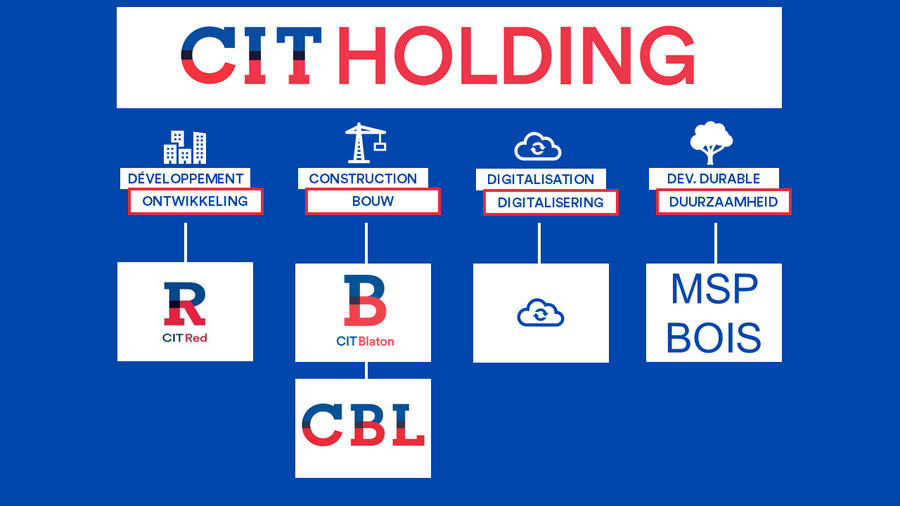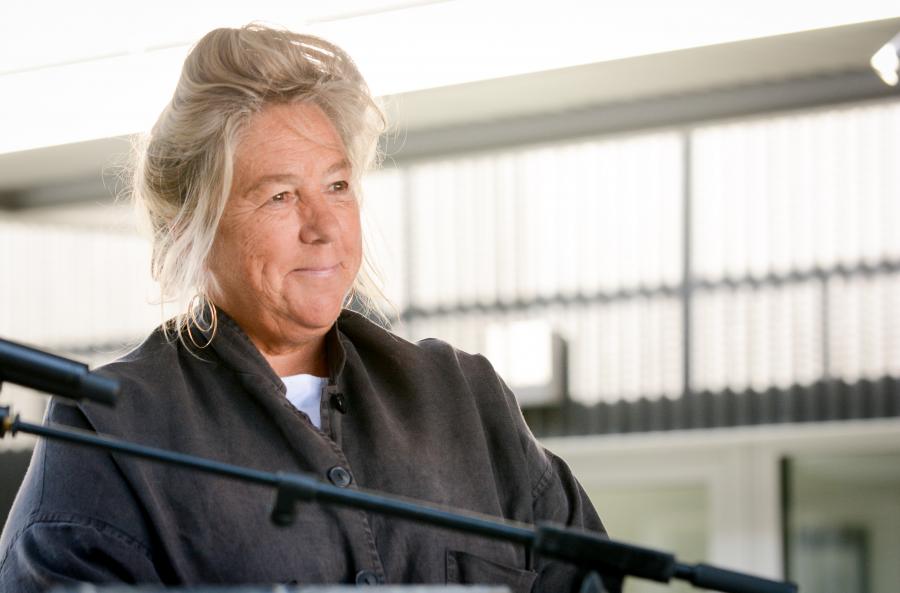 The Board of directors of CIT Blaton is made of
Sophie Le Clercq, Chairwoman of the Board of Directors

Angèle Blaton, Comtesse Hadelin de Liedekerke-Beaufort, Representative of SA Immo-Stone
Sandrine Blaton
Vincent Doumier, Representative of srl Vincent Doumier
Claude Jottrand, Representative of srl Square L.
Frédéric Loriaux, Representative of srl Taïto
Eric Doff-Sotta, Representative of srl Coreman, CEO
Marc-André Gennart, Representative of srl Visium MV, CEO
Wim Claesen, Representative of BV WBuild, COO
Image
The Management committee of CIT Blaton is made of
Johan Vanhaleweyk (Technical director)
Jan Bettens (Director Flanders)
Wim Claesen (COO), Representative of BV WBuild
Eric Doff-Sotta (CEO), Representative of srl Coreman
Geert De Kegel (Commercial director), Representative of BV Nevebv
Gerdy Van Der Donck (Director Studies)
Xavier Van Den Hove (Director of Finance and Administration)
Marc-André Gennart (CEO), Representative of srl Visium MV