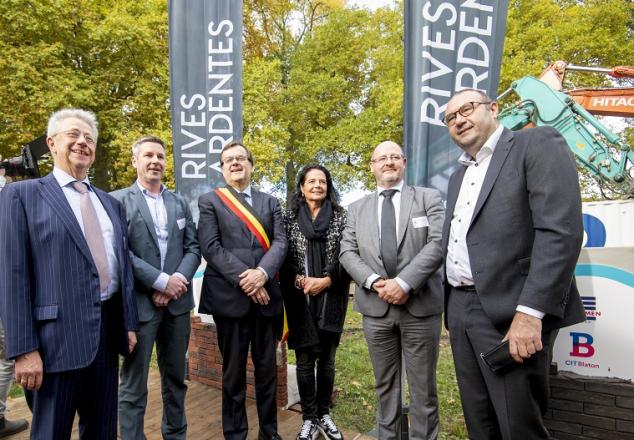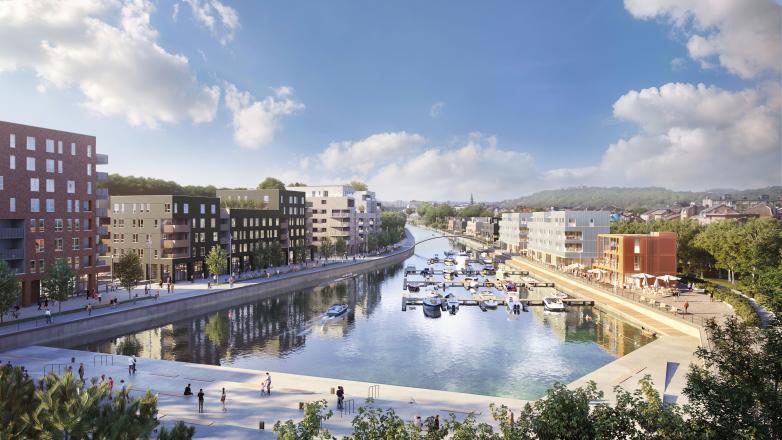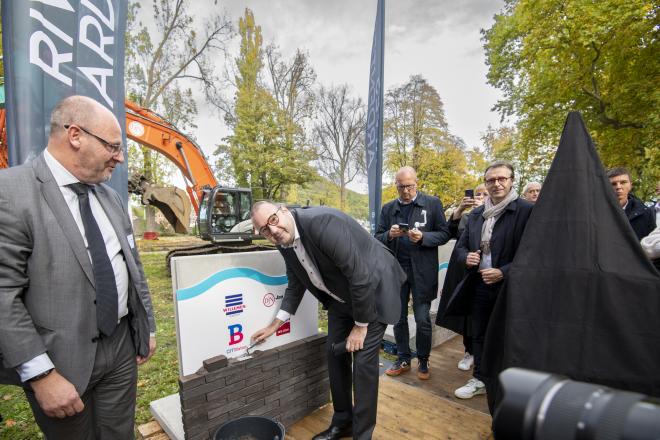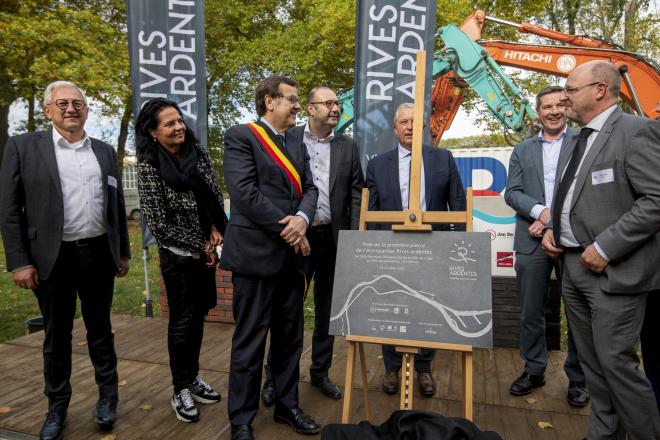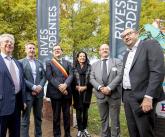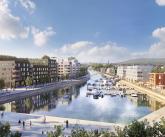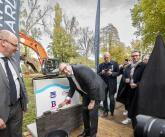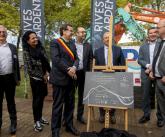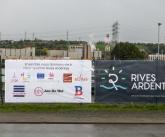 24/10/2022
Foundation stone for the Rives Ardentes eco-district in Liège.
25 ha comprising 80% of green spaces, 1,300 housing units, the Ethias headquarters, shops, restaurants, crèches, ... and 1,000 underground parking spaces. Soft mobility, eco-responsibility and quality of life are at the centre of this PPP project developed by the consortium CIT Blaton, Jan De Nul Group and Willemen Groep.
In the presence of Minister Christophe Collignon, Mayor of Liège Willy De Meyer, Frédéric Loriaux (CIT Blaton), Philippe Lallemand (CEO Ethias), Dirk Van Rompaey (Jan De Nul Group), Johan Willemen (Willemen Groep), and Christine Defraigne.
CIT Red is responsible for the real estate development of the Rives Ardentes project. To date, more than 140 housing units out of the 200 already authorised have been reserved.