Banque Nationale
New cash handling building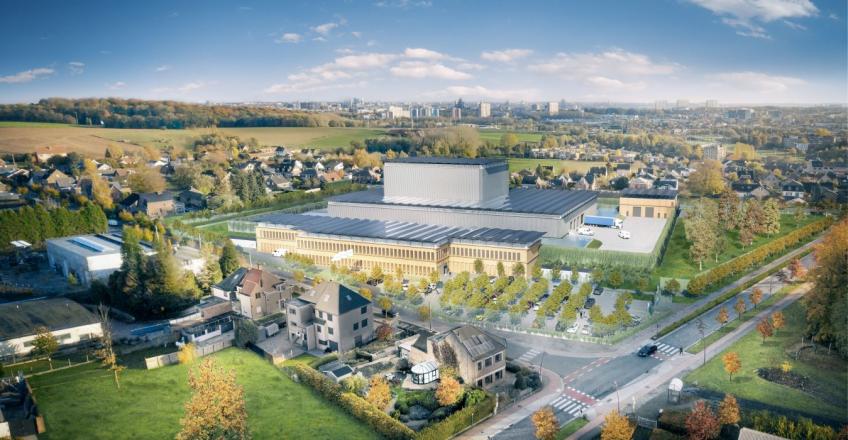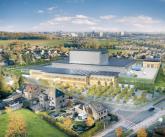 The National Bank of Belgium has entrusted us with the construction on a 3.7 ha site in Zellik of a new, highly secure building for the storage, management and handling of banknotes, as well as the storage of coins. The built complex comprises three buildings:
A two-storey administrative building, comprising offices, meeting rooms, a canteen.
A highly secure, single-storey industrial building, located in the centre of the site, for the handling and storage of cash.
A cash transport access and control building.
The industrial building is surrounded on three of its sides by an ecological water basin. The large courtyard on the fourth side enables cash transport trucks to come and go. The number of openings has been kept to a minimum. The administrative building, on the contrary, is largely glazed. The site is highly secure with double thickness walls and slabs. The buildings' energy independence is ensured by solar panels and a geothermal installation. The façades are clad in timber and perforated metal sheets.
Rendering : ASYMETRIE